In order to meet more needs, MKBMS launched the 4S-24S 20A Charge Only Board specially designed for Onewheel/ Ebike/Eskateboard/EUC.
This blog will explain this product in detail from the specifications, functions, operation, etc. of this charging-only BMS.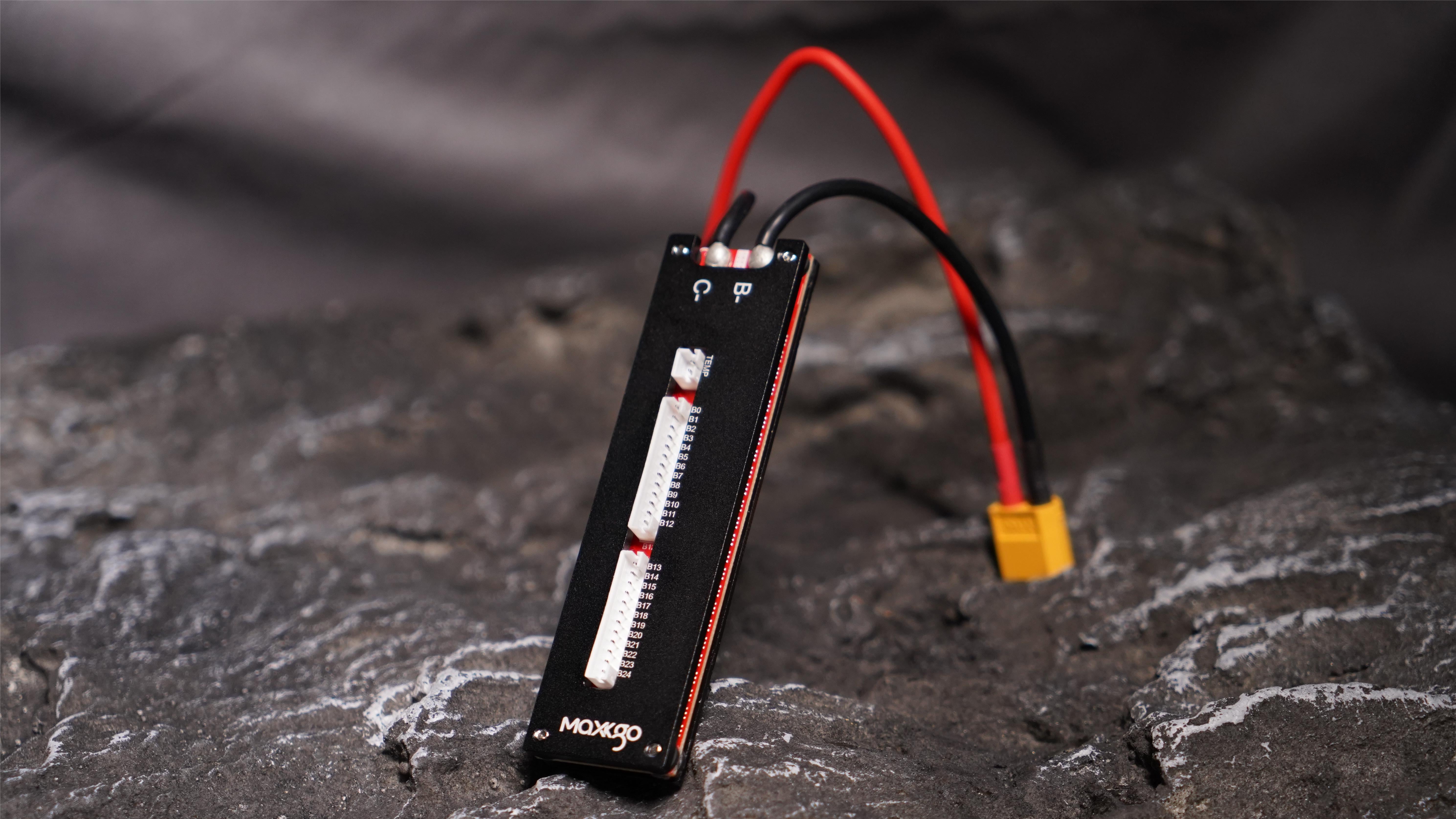 Features:
Compact charge only design
Cell balance indicator LEDs
Compatible with 4S-24S batteries
Designed to be ultra-compact and simple to use without any configuration required
Anodized aluminum heatsinkcase, stable performance.
Specifications: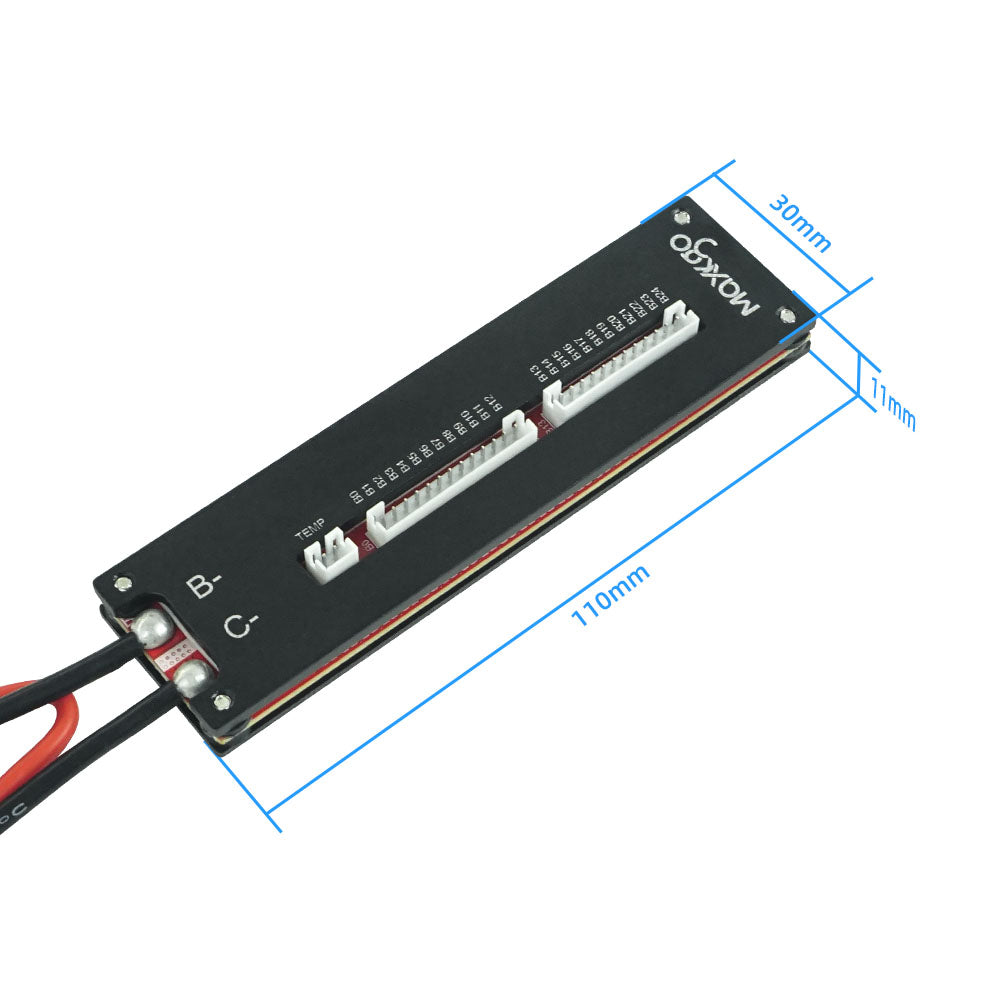 | | |
| --- | --- |
| Tpye | Charge Only |
| Cell Chemistry | Li-ion (3.7V nominal) |
| Series Count | 4-24S |
| Charge Current | 20A |
| Balance method | Passive balance |
| Balance Voltage | @4.20V |
| Overcharge Voltage | 4.25V |
| Overcharge Reset | 4.19V |
| Overtemperature | 60℃ |
| Overtemperature Reset | 40℃ |
| Size | 110*30*11mm |
| Net weight | 30g |
Operation Notes:
1. When connecting the BMS to the battery pack, connect the 13 pin B0-B13 balance connector to the BMS before connecting the 12 pin B13-B24 connector.
For battery packs under 24S, the additional balance wires should be removed fom the GH2.0 connectors.
For example, an 18s battery will have balance connections from B0-B18, and B19-B24 disconnected. 15s batteries will have connections from B0-B15 and B16-B24 disconnected.
2. The LED light is on when it is in balance, and the balance protection starts when the voltage of a single battery is higher than 4.20V; when the voltage of a single battery is lower than 4.20V, the balance is turned off, and the LED is off.
3. This BMS is compatible with battery packs up to 24S, which is over 100V DC when fully charged. Electric shocks from high voltage may cause serious injury. Please pay attention to safety when using.
4. The over-temperature protection function adopts NTC temperature sensing detection. Solder the thermal protection switch to the HY2.0 single head 2P cable first, and then insert it into the BMS. BMS starts working after connecting the thermal protection switch.
We have configured a 40cm HY2.0 cable, and customers can cut the appropriate length according to the actual application.
5. This device is designed to reduce the risk of charging and will not protect against overcurrent discharge, undervoltage, internal pack shorts, pack overtemperature.
6. Each BMS is tested at 24S for full functionality. Damages may occur from ESD, improper installation, physical damage, etc. If you are having any issues, please feel free to contact info@maxkgo.com. We will try to diagnose the issue and determine a repair or replacement is needed.
Common Uses:
▪ One-wheeled electric skateboards
▪ Electric Skateboards
▪ Electric Scooters
▪ Electric Bikes
▪ EUC
Thank you for your patience in reading, see you in the next blog.
Please follow our social media for more info, thanks.
YouTube: https://www.youtube.com/@MAXKGO
Instagram: https://www.instagram.com/maxkgo_share/
Facebook: https://www.facebook.com/MaxkgoMall